Bonded and Insured.
Our Products:
The cleaning products we use on the job site are at no charge to the customer, including the vacuum we bring along to use. Of course, if the client would like us to use their cleaning products (due to allergies, environmental concerns, they believe their products perform better, etc.), we will be happy to use them. We err on the green or
EARTH-FRIENDLY
side of life's equation in that we
RECYCLE
our cleaning towels and do not use disposable paper towels. All towels are washed and sanitized.
Definitions:
"Before" and "After" Photos ...
Below is a "before" photo from one of our job assignments!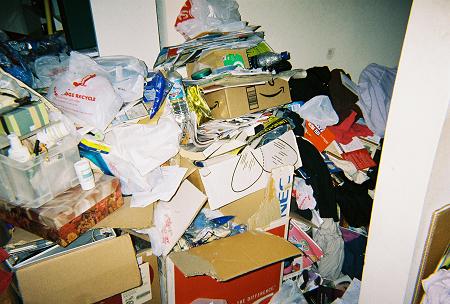 We hope that the following images depicting the quality of our work will speak for themselves.
View the "before" and "after" photos from a few of our job assigments:

Home 1 | Home 2 | Home 3 | Home 4 | Home 5 | Home 6
Let us transform your living space as we have done for many others for over 25 years.